Find travel agencies in Egypt, Egypt tour operators, best Egypt travel agents list and tourism companies. Below are their contact information to get the best deals for holidays and trips to Egypt.

Hello Egypt Tours and Travel www.helloegypttours.com
Mohamed Ebrahim
+ 332 Sudan Street, Mohandessin, Cairo, Egypt
( 202-38367467 / 2010 0000 5318 / 2010 6008 3630
7 202-38367467
, Click here to send email
Travel to Egypt with Hello Egypt – Affordable Travel Tour Operator offering spiritual journey packages including meditation & chanting in Cheops Pyramid in Egypt, Nile cruise, luxury hotel stay & more. Ancient and unusual places opens to reveal new truths ... Have access to the antiquities of the ancients in a way.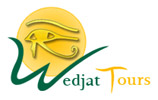 Wedjat Tours www.wedjatours.com
Tourism Department
+ 64 Orouba St. Mariottia Road, Pyramids Area. 3rd Floor - App 34, Giza, Egypt
( 202-33871397 / 2012-0123123788 - +17132871045
7 202-33871399
, Click here to send email
We are specialized in Private Guided Tours, Group Tours and Tailor Made Programs in Egypt, Jordon, Israel, Turkey and Morocco. Also, Organize all kinds of trips allover Egypt - Classical Tours, Family Trips, Nile Cruises, Lake Nasser to Abu Simbel Cruises, Desert Safari, Golf Holidays, Fishing Trips, Red Sea Diving, Under Water Tours in Mediterranean, Religious and Spiritual Tours, Quick Trips from All Ports in Egypt, Belly Dancing Courses, Walking Tours, Bird Watching Programs, Honeymooners Packages, and Handicap Tours. All our references are available upon your request. - We are a member in The Egyptian Ministry of Tourism Lisence No.(1744) / Classification:(A)Class. - Member in ETAA (Egyptian Travel Agents Association). - Our Company's Capital Over (2,000,000 Egyptian Pound). - We have our Branch in Canada Edmonton, Alberta Tel: +1 780 851 2337 Fax: +1 780 665 6006 Toll Free: 1 888 900 3543 (USA & Canada).

Mirus Voyages www.mirusvoyages.com/english/index.php
Mr. Mourad Sedky
+ 13 El Nasr St., El Nozha El Gedida, Cairo, Egypt
( 202-26220852 / 2012-3168449
7 202-26220852
, Click here to send email
Mirus Voyages, a specialized agency in handling touristic trips nearby the locals and their customs.
With us, you will touch the difference.
We offer Classical Tours , Lake Nasser cruises , Daily Tours , Egypt Budget Tours , Safari Tours , Diving Tours , Golf Tours , Honeymoon Tours , Religious Tours , Egypt, Jordan & Israel Tours , Felucca & Dahabya Tours , Bird Watching Tours , Fishing Tours , Walking Tours , Handicapped Tours , Spiritual Tours , Educational Tours , Agriculture Tours , Incentive & Conferences.

Brother Travel www.brothertravel-egypt.com
Mr. Ahmed El Baroudy
+ 5A Mirac Center Buildings, Spates, Haram St., Giza, Egypt
( 202-37412108 / 33861413
7 202-33861413
, Click here to send email
We offer special tours for Arab, One day tours to Ras Sedr, Alexandria, Fayed and Ein Sokhna and Internal tours programs to Sharm El Sheikh, Hurghada, Ein Sokhna and Ras Sedr

Egypt Cheap Holiday
Amer El Depriky
+ 3 Abbas Riad Sided, From Arouba St., Mariotia, Pyramids, Cairo, Egypt
( 2-010 4447620 / 010 9244934 / 011 8232303
7 2-095 2282058
, Click here to send email
Where the best adventures are with great safety!
Our company is a full service Travel Agent in Egypt that helps individuals, small and large groups of tourists to enjoy the beauty of the unforgettable Egypt by spend a nice Tour to Egypt. We can plan for you a perfect Vacation in Egypt, weekend, or Honeymoon Trip to Egypt. Our Egyptian Tour Packages and Programs rates are really competitive and affordable, you can have economic program depending on your Accommodation in Egypt.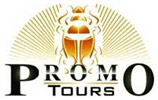 Promo Tours www.promotours-eg.com
Zakaria Aly Hassan - Zakaria Haroon
+ 160 El Hegaz Square - Heliopolis, Cairo, Egypt
( 202-6363265 / 6324311
7 202-6446601
, Click here to send email
Promo Tours Egypt is your gate to best travel's promotions to Egypt. Over 30 years of experience of its owners will guide you to a wide range of tours: Classical cruises, Lake Nasser cruises, Safari, Diving, Honeymooners specials, Incentive, Airline Tickets Booking.

Travco
Mrs. Amani Al-Torgoman
+ 26th of July Corridor, Sheikh Zayed City, 6th of October, Egypt
( 202-38541111 / 38542020
7 202-38541099
, Click here to send email
Egypt holds a wealth of attraction for those seeking adventure, mystique, ancient roots, and relaxation on the beach. The richness of Egypt translates into rapid growth for Travco, Egypt's leading leisure group, because Travco presents Egypt like no one else can. Travco Egypt is a unique complete experience. Strength.... Backed by 33 hotels, 20 Nile cruise ships, 850 vehicles, 10 offices (with openings planned in more cities), and over 1,000 highly trained, multilingual staff members, Travco is by far the largest, most reliable and most innovative travel company in Egypt. Excellence..... And dont take our word for it. For the last 11 consecutive years (1996-2007), the Egyptian Ministry of Tourism ranked Travco as the number one travel company in Egypt, and has awarded Travco numerous certificates of excellence and notation. Growth.... Over the past 28 years, Travco has grown from a small travel agency to a tourism and travel empire, with assets exceeding L.E. 3 billion. Diversity..... Travco represents Kassbohrer-Seta in Egypt, It is the General Sales Agent for Royal Brunei Airlines, and Lufthansa and Shorouk Air in Upper Egypt. It acts as agent and trading partner for numerous international business

Traveland
Lesley Forfar
+ 14 Mohamed Farid St., Helliopolis, Cairo, Egypt
( 202-26361022 / 26366511
7 202-26398361
, Click here to send email
Our clients value our personal services, and our commitment to providing superior quality and value for money holidays. All tours are carefully design with excellent sightseeing opportunities and exciting experiences to treasure forever. At all your destinations in Egypt, an Amoun Travel staff member will meet you and assist you through all the airport formalities. All our tour guides are handpicked and highly professional providing an in-depth knowledge to Egypt's unrivalled history and culture. Dedicated and enthusiastic travel professionals will help you decide which type of holiday you are looking for from our extensive range of products to suit all budgets and tastes. From Nile cruises to Desrt Safaris or Diving in the Red Sea or fulfill your fantasy and enjoy an intimate cruise aboard 'Jasmine' one of the few Dahabeya's on the Nile. Recreated as a traditional Nile luxury boat with only five deluxe cabins and two suites. Come indulge you in this unique voyage aboard the luxurious 'Jasmine' and capture memories that will last a lifetime.